Internet Privacy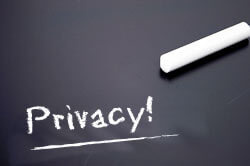 Battery-direct pays a lot of attention to privacy and security. The following are our guidelines for the protection of your personal data.
Privacy policy at battery-direct
Battery-direct respects your privacy. Our company collects, stores and uses persona-relevant data only in the frame of the legitimate law regulations. We only use your information to support and extend our business connection with you, e.g. to process your order, to provide service and support, or to inform you about offers, products, services, market development or the company. We do not sell your personal information to any third party. We only hand on personal data with your explicit agreement to firms or partners outside battery-direct, if it is necessary to fulfill your request. You can inform yourself any time, which personal data battery-direct has saved concerning you and have the opportunity to correct them or to have them deleted. Our target is to supply a maximum of security and confidentiality.


Which information does battery-direct store?
Battery-direct only needs specific personal data, which consists of information that is essential to process your order, perform services, adapt our website to your needs, to react to requests you make and to help you with technical problems or contact you if you wish.
It is possible that Battery-direct collects data when you:
Register at www.battery-direct.de.
Request an offer for products or services.
Order products or services.
Request a e-mail note concerning the status of your order
(Online Order Status).
Request help from our consulting team.
Give your feedback in an online poll.
Subscribe to a newsletter or mailing-list.
Within this frame it can be necessary, that we need the following information: Name, address, E-Mail-Address, IP-Address, Telephone number, Job, Branch, transaction-relevant data like preferences, customer id, credit card data, bank data and additional information, which is essential for processing your order or service request.


For which purpose is the data being stored?
Your data will be treated confidentially and used and stored only for the following purposes or other as by the effective law allowed purposes:
Processing of your order or providing a service
Fulfilling of product or service requirements
Improvement of our services and products
Contact with you
Your Rights
We inform you in request within an adequate time limit about the type of information, the purpose of storage and possible addressees or types of addressees. On a written request and within an adequate time limit we correct, delete and/or lock personal information for the further handling, if this information proves to be wrong, incomplete or irrelevant.


Internet Commerce, Contract text and order data
In our internet shop we strictly look after the secure storage of our client's data. Battery-direct implies security measures through your browser. If you do not want to type in your credit card data online, you can make an order without this information and an employee will contact you instead. As an alternative, you can always call a marketing consultant. It has been part of our company's philosophy since day one; if a customer experiences a problem with the order or just to keep up a good relationship, to contact the customer after he made an order.
We store your order data (see above) and send you those in a confirmation e-mail. Our general terms and conditions are always accessible. Your order data is also accessible to you if you log in to our customer area on the webpage.


Cookies
Battery-direct only uses cookies, to deposit shopping cart information during the process of ordering and one hour beyond.
Battery-direct does not use cookies to provide you a customized website or to record any other kind of customer data. We exclusively do this using our customer login area. The data you will find there is agreed with you.




Web Analysis with Google Analytics
This website uses Google Analytics, a website analysis service by Google Inc., 1600 Amphitheatre Parkway Mountain View, CA 94043, USA. Google Analytics uses so-called "cookies", text files that are stored on your computer to analyse your use of the website. The information generated by the cookie about your use of this website (including your IP address) is sent to and stored at a Google server in the USA. If the IP-anonymisation is activated on this website, your IP-address will be shortened priory within the member states of the European Union or other contractual states of the Treaty on the European Economic Area. Only in exceptional cases your complete IP-address will be transmitted to a server in the USA and shortened there. Commissioned by the operators of this website, Google will use this information to evaluate your use of the website, to compile reports on website activities for website operators and to provide other services related to website and internet activities. Google will not associate your IP address with any other data held by Google. You may prevent the installation of cookies by adjusting the settings of your browser; however, if you do so, you may be unable to use all features of this website. Further, you may prevent the collection of data generated by cookies and related to the use of this websites by downloading and installing the plug-in under the following link: https://tools.google.com/dlpage/gaoptout?hl=en.